Up until now the most common voting channel has been SMS. Now there's a better option – chatbot.
Significantly lower costs than with SMS
SMS voting is quick and simple, however the fact that the user has to pay for each sent SMS sometimes dissuades users from participating. At the same time the client bares the cost of sending return text messages.
Chatbot, on the other hand, has only one-time setup cost. Messages exchanged between the brand and end user are not charged, and one chatbot can be active for months.
Voting on multiple channels
Chatbot enables combined, simultaneous voting on different channels: Viber, Facebook Messenger and website. By combining multiple channels into a single voting service, we give our clients a singular end-to-end solution to vote the winner.
Read more about using Viber for Business here.
The number of voters is unlimited using the chatbot solution, and the client gets an in-depth overview of service performance.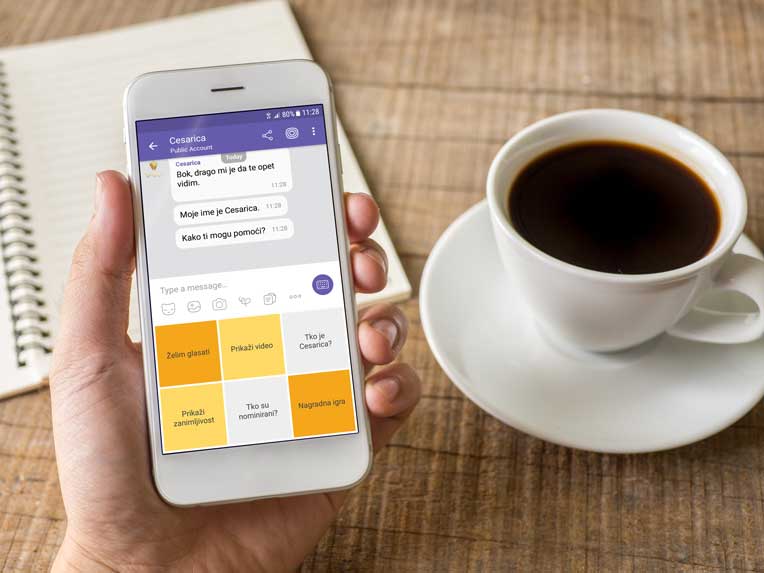 Chatbot voting for Croatian hit song
This is the type of interactive voting service used by Cesarica, Croatian hit song of the year award, organized by Unison, Croatian music alliance. We've developed a chatbot for Cesarica, together with our partners at NTH.
Using our chatbot service for voting through three different channels, Viber, Messenger and website, the public votes for the best song each month. Monthly winners enter the final voting for the hit of the year, and everything is executed automatically over the chatbot.
The success of the voting service is recognized by local media.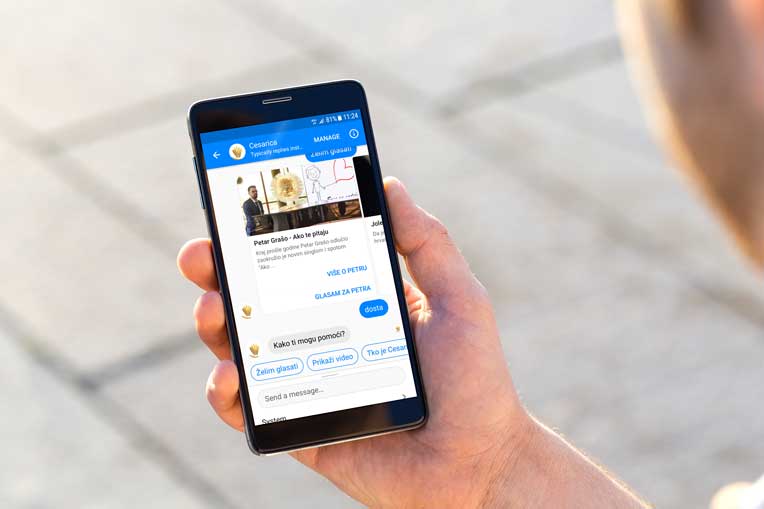 All-round solution for instant communication
Along with voting, chatbot can be used for ordering and purchasing, making appointments, participation in prize games, customer support and any other 24/7 communication with end users.
This variety certainly sparks your imagination about how you can use a chatbot for your brand, and you can contact us to get more info.