Fifth DAMconf in Zagreb, November 15, 2018
Technology has changed the way we communicate, act in company of others, and maintain relationships. We are witnessing only the beginning, as the major changes are yet to come.
Google's personal assistant will soon make your doctor's, hairdresser's or advisor's appointments. Holograms will replace receptionists and hosts. Instead of typing, we will control our devices using voice or motion.
How will these new behaviours and trends impact marketing?
Closer than we think
This future might seem to be distant, but trends disagree. When electricity and telephones were introduced, it took 25-30 years to be adopted by only 10% of households (Harvard Business Review, 2013).
After the arrival of smartphones on the market, it took less than 10 years for them to become an everyday tool used by 40% of the population.
The adoption of new technologies grows exponentially. How ready are you personally? How ready is your brand?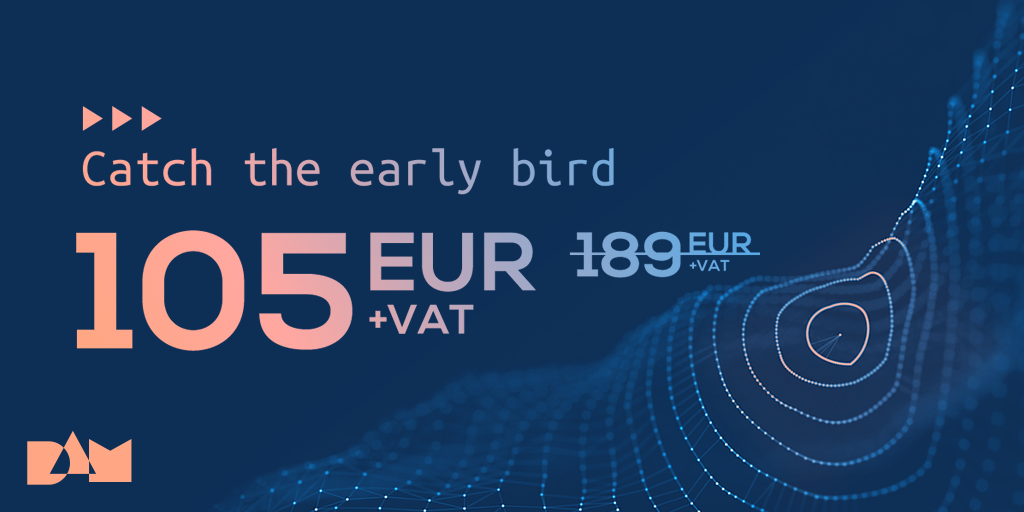 Early bird tickets for DAMconf
After you have participated in the DAMconf, you'll be ready to welcome new trends and find smart ways to use audience's interaction with your brand. Grab the Early bird tickets and reserve your seat at the conference.
Under the slogan "Be smart. Live digital." for the fifth year we are gathering marketing professionals, influencers, media and brands of the south Eastern Europe in Zagreb. Last year's conference was attended by over 700 members of agencies, brands, media, and tech companies.
Global knowledge on the regional level
Among this year's speakers you'll find international experts from UK, USA and other west European countries, as well as regional digital experts:
– David Skerret, Critical Mass, UK
– Geneva Loader, RS Components, UK
– Nick Bicanic, rvlvr, USA
– Scott Gould, author, UK
– James Williams, MrConnectivity, UK
– Kristijan Gregorić, Valicon, HR
– and many others
At the 5th DAMconf you'll have the chance to hear agency experiences, data on brand consumption, digital transformation, omni-channel connectivity, how to engage your audience and influence them, and other topics necessary for a brand's growth in the digital age.
For the first time this year, we are preparing several workshops, where you'll learn the art of persuasion and how to create a campaign under the restraint of budget and time.
Find more information about the conference and tickets on damconf.com.